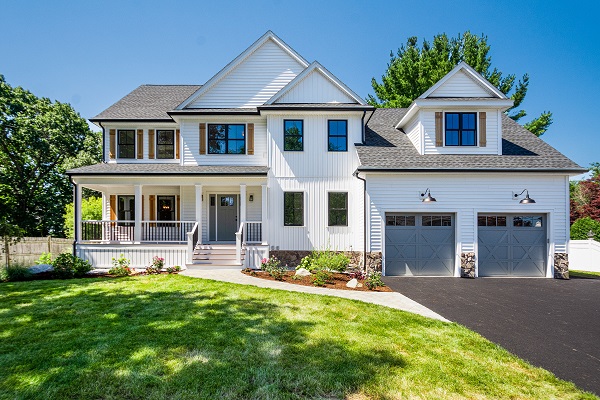 'Renovation Rekindle,' a home renovation television series on NECN, features social media influencers and home renovation experts Susan and Paul Kadilak helping homeowners who have outgrown their house through room transformations, modernizations and full home renovations. The married co-stars and owners of Kadilak Homes selected Harvey Windows + Doors to be featured in several episodes as the show's window and door partner. Lansing Building Products, a Platinum distributor of Harvey products, worked with Harvey Windows + Doors to provide Kadilak Homes with various window styles, sliding patio doors and Therma-Tru entry doors for the series' first season.
"With the rise of home improvement projects across the country, Kadilak Homes' new series couldn't come at a better time. This trend, along with our distributor relationship with Lansing Building Products, made this partnership a natural fit," says Allison Michaud, channel marketing manager, distribution, for Harvey Building Products. "'Renovation Rekindle' successfully paints the picture that with a little hard work and an eye for design, any home can be transformed into something fresh and unexpected."
"Narrow Minded Kitchen," the premiere episode of 'Renovation Rekindle,' features the renovation of a 1980s colonial home for a blended family of six. With season one focusing on homes in the Metro Boston, Massachusetts, area, each following episode includes projects ranging from kitchen renovations to new construction builds. 
'Renovation Rekindle' airs on NECN on Saturdays at 10:30 a.m. and Sundays at 8 a.m.