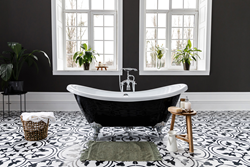 LOS ANGELES (PRWEB)
October 01, 2021
Oasis Builders is known for offering high-end home remodeling services to clients in L.A. and the surrounding areas. However, Oasis Builders also specializes in even bigger projects, including home additions, kitchen remodeling, and garage conversions. The company is also known as the go-to home builders in the area due to its hands-on approach and dedication to detailed designs. Their upstanding reputation among satisfied clients is one that continues to grow.
According to a representative from Oasis Builders, the company has seen a recent uptick in the number of homeowners looking to expand their existing properties. Due to the housing shortage that continues to grow in L.A. and surrounding areas, more property owners are choosing to revamp their existing homes, add more space for a growing family, and specifically upgrade homes they already own instead of shopping for something new. Those upgrades often include either a new or renovated bathroom, and Oasis Builders is pleased to help those ideas come to life.
The representative had this to say about the latest free-vanity promotion:

"At Oasis Builders, offering a free vanity with a bathroom remodel project is our way of giving a little something extra to the clients we serve. New clients are trusting us to remodel one of the most important parts of their home, so it's our pleasure to offer a token of appreciation."
A head renovation designer at Oasis Builders says the vanity is an important element in any bathroom where design is concerned. He also said that the bathroom vanity is a critical functional component in any bathroom for storage, handwashing, etcetera. Therefore, this important fixture can really affect the end outcome of the room. The designer said:

"A good vanity can literally make or break the end design of a bathroom. The sizable fixture takes up a lot of visual real estate, so the smallest attributes—color, shape, style—can really set the stage for the overall feel of the room. For example, a shaker-style vanity really breathes an air of traditionalism into the space, while a sleek black vanity can offer a more luxurious appeal."
Oasis Builders hopes that offering a free vanity with the purchase of a bathroom remodel will give homeowners on the fence a new reason to move ahead with their plans. While the company plans to offer this special offer for as long as possible, they also encourage homeowners to contact them right away for a free quote if they are interested. Due to high demand, the special promotion may not be available long-term.
Share article on social media or email: