Manhattan, NY – Overall Renovation is offering quality professional home remodeling services to residents of Manhattan with a 100% satisfaction guarantee. As one of the premier Manhattan home remodeling companies, the company has built its professional remodeling services around a network of qualified technicians, designers, and suppliers. They guarantee quality by hiring the right people for the job and working with suppliers who provide quality materials for client projects. Their remodeling projects offer a range of services, including painting, laying down new floors, and completely changing the layout of rooms, among others. Their services are available 24/7, allowing clients to reach out to them when there are emergencies in their homes. They offer a 1-year warranty on their remodeling services as a show of their confidence in the quality of work provided to clients. The company has a strict no hidden charges policy which includes a free consultation service where the company staff provides free assessment and quotes for the remodeling projects.
The Manhattan home remodeling contractors have over 12 years of experience providing remodeling services to New York residents. The company uses modern equipment, methods, and technologies to provide the most trendy renovation options. They have a strong continuous learning culture that propels initiative to learn new skills, knowledge, and home and apartment remodeling methods. The company representative had this to say about their services, "We offer high quality, reliable service to make your dreams a reality in Manhattan and other boroughs of the Big Apple! Our team is thoroughly vetted to include dedicated leaders to provide a top-of-the-line experience and superior customer service. We provide an accurate quote free of charge, ensuring there are no hidden fees or costs."
For more than a decade, Overall Renovation has served the community by providing quality services to homeowners in New York. The company's quality remodeling services offer the advantage of longevity to clients who enjoy their newly renovated homes without having to call another remodeler shortly afterward. Their no hidden cost policy builds trust with their clients assuring them of respect and value for money. The company's 24/7 services provide reliability to clients in times of unforeseen crisis.
Overall, Renovation offers additional services like home repair in which they fix any minor or major issues such as plumbing. They also provide custom installation services by installing home appliances, tubs, electrical outlets and switches, and shelving, depending on the client's space, budget, taste, and preferences. Their professional painting services provide homes with a splash of color, chromatic experience, a quality that lasts, and a brighter home.
Overall Renovation is located at 193 Spring Street, Suite B, New York, NY 10012 for in-person consultations. Clients can get in touch with their team by calling (888) 672-1373 to consult about their services or book an assessment for a remodeling project. The company website has additional information on their remodeling services, among others.
Media Contact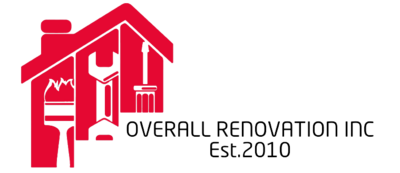 Company Name
Overall Renovation
Contact Name
Miri Levi
Phone
(888) 672-1373
Address
193 Spring Street, Suite B
City
New York
State
NY
Country
United States
Website
https://overallrenovation.com/