About Overall Renovation
New York, NY – Overall Renovation is a locally operated home remodeling company with over 10 years of experience in the industry. The company, under the leadership of Miri Levi, has kept a good track record by delivering premium quality home remodeling services and amazing customer support team. With many years of experience and expertise, the home remodeling contractor does outstand renovations and remodeling and also designs spaces to match customers' needs. With its ability to design, source materials, obtain legal permits and carry out any home renovations, Overall Renovation has become the preferred one-stop-shop for renovation services in New York.
Home Remodeling Services in New York, NY
Overall Renovation has been providing essential services to enhance the curb appeal and functionality for homes in New York. Its contractors pay attention to minor details, from the identification of must-have features to the overall design and creation of a space that meets the customer's needs. "We have up-to-date knowledge of interior design trends in New York City. We know how to make the best of a small space, and we will work diligently with you until we have found a way to bring your ideal vision of your NYC apartment to life." Said the company's representative. Overall Renovation apartment remodels are ideal not only for moving in but also for renting out to potential tenants.
In addition, Overall Renovation apartment remodeling service will ensure re-imaging of a dingy property, thereby updating it for the modern rental market. Whether it is the addition of designed features, a large picture window, or an access wall, Overall Renovation is the home remodeling company to visit.
Overall Renovation is among the leading home remodeling companies that feature a wide range of home remodeling services such as kitchen remodeling, bathroom remodeling, wood floor installation, and refinishing, among others. The majority of homeowners consider kitchens as the house's centerpiece. After some time, however, kitchens may become dilapidated and in poor conditions. Those whose kitchens require remodeling can call specialists from Overall Renovation and enjoy quality kitchen remodeling services. The team properly uses function and fashion to give clients the best kitchen design.
Contact Overall Renovation
Overall Renovation is located at 193 Spring Street, Suite B, New York, NY, 10012. Contact their team by calling (888) 672-1373. For additional information regarding home remodeling services in New York, NY, visit the company's website.
Media Contact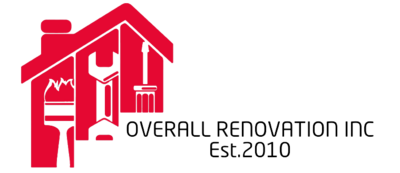 Company Name
Overall Renovation
Contact Name
Miri Levi
Phone
(888) 672-1373
Address
193 Spring Street, Suite B
City
New York
State
NY
Country
United States
Website
https://overallrenovation.com/