When it comes to updating your home, completing home improvement projects can sound like a satisfying job. Having the ability to transform an area of your home into a dream space, one that has been on your Pinterest inspiration board for months can provide a great sense of accomplishment once the task has been completed. Of course, not forgetting the amount of money saved by not hiring a professional to complete the job.
During the past year, many people took the opportunity of the abundance of time that lockdown provided to complete numerous DIY home improvement jobs. As a result, there was a surge in retail sales for DIY purchases made across the country.
The interest in completing DIY home improvements is showing no signs of slowing down anytime soon. There is an interest online in people creating a social media account that document how they are transforming their home. Part of this reason is to transform a space into something that suits their style and needs, which has a personal stamp to it as they have completed all of the updates themselves.
The only issue with home improvements is knowing which ones can be done by yourself and what will require a professional. Certain home improvement jobs require a professional, whereas others would benefit from the expertise of someone qualified in that area.
If you have recently moved into a new house and are looking for ways to do renovate certain rooms on a budget, or if you want to redecorate areas of your home, here's a guide about what tasks can be done by yourself and which ones will need the help of an expert.
Renovating isn't easy, so you might need some help from a professional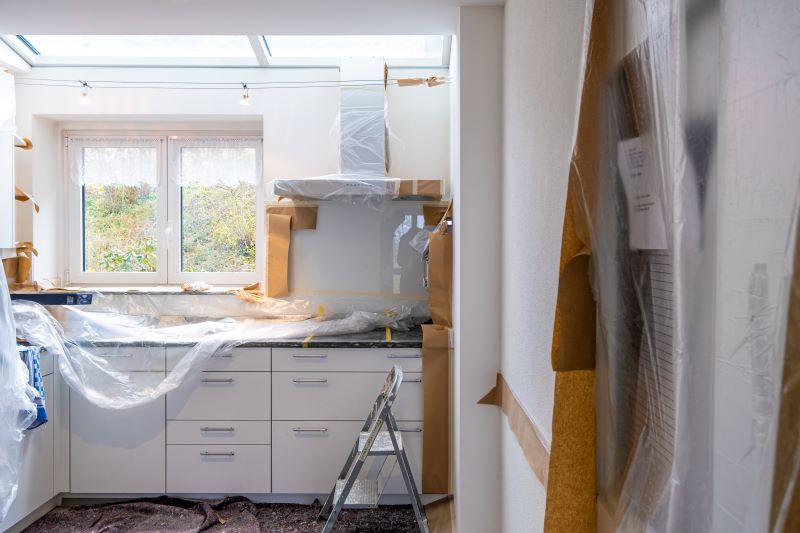 ---
What Can Be DIY
When you look at what jobs need completing at home, highlight the ones that you know you could do yourself and that you feel confident in completing. Tasks such as building furniture or upcycling old furniture might not be your strong point, however, they could be a creative way to make unique pieces for your home. Here are a few other home improvements that can be done by yourself, without the assistance of a professional.
There are always things you can DIY, however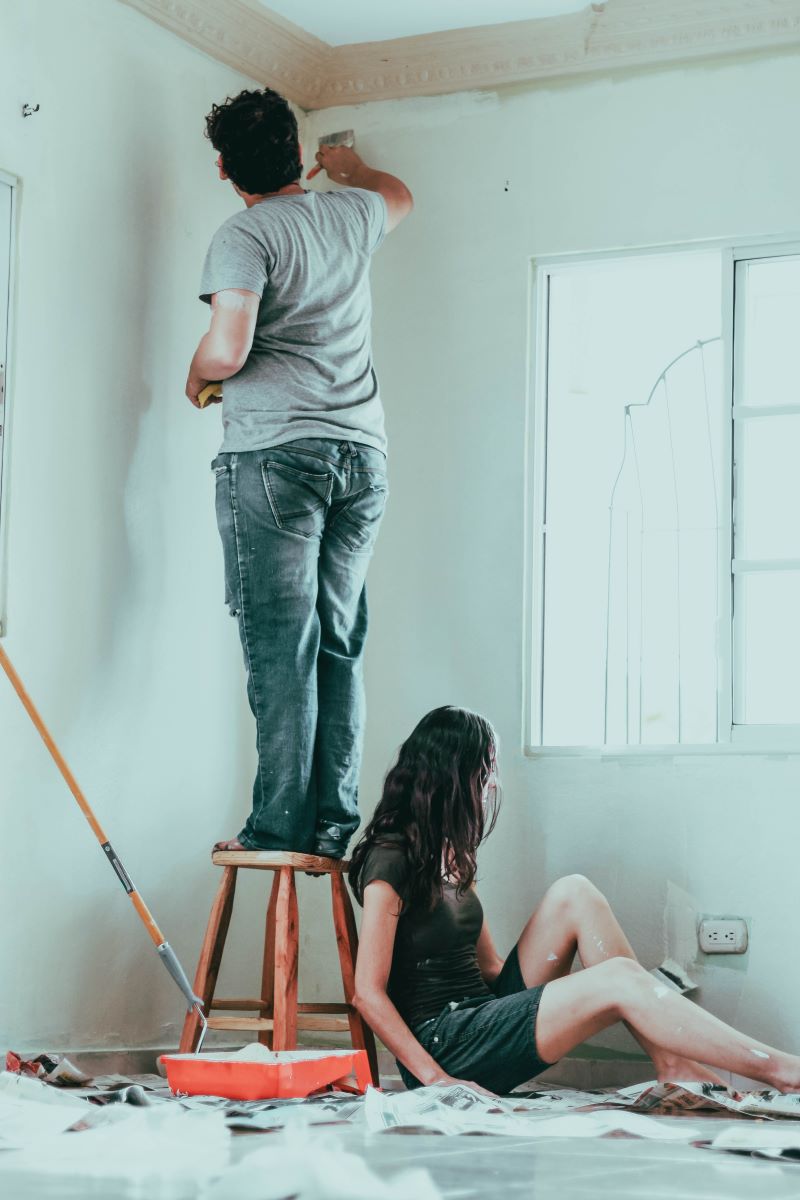 Adding Window Dressings
Adding privacy to any room in your home can easily be done by adding a window dressing, such as a curtain or blind. A window dressing can also help to transform a room, as well as restrict how much light can shine through the windows.
Putting up curtains might be a time-consuming task but it can easily be done with the assistance of a friend and watching a video or two. Although adding a curtain to your window can be a relatively straightforward task, fitting Velux blinds for example might sound a more challenging task. Fortunately, this guide to fitting Velux blinds provides an in-depth process on how to fit these blinds without the instance of a professional. In doing so, not only will you have added an extra layer of privacy to your home, but you will have also saved yourself money by not investing in having a professional to fit the blind yourself.
Home improvements can be a real team bulding exercise with your friends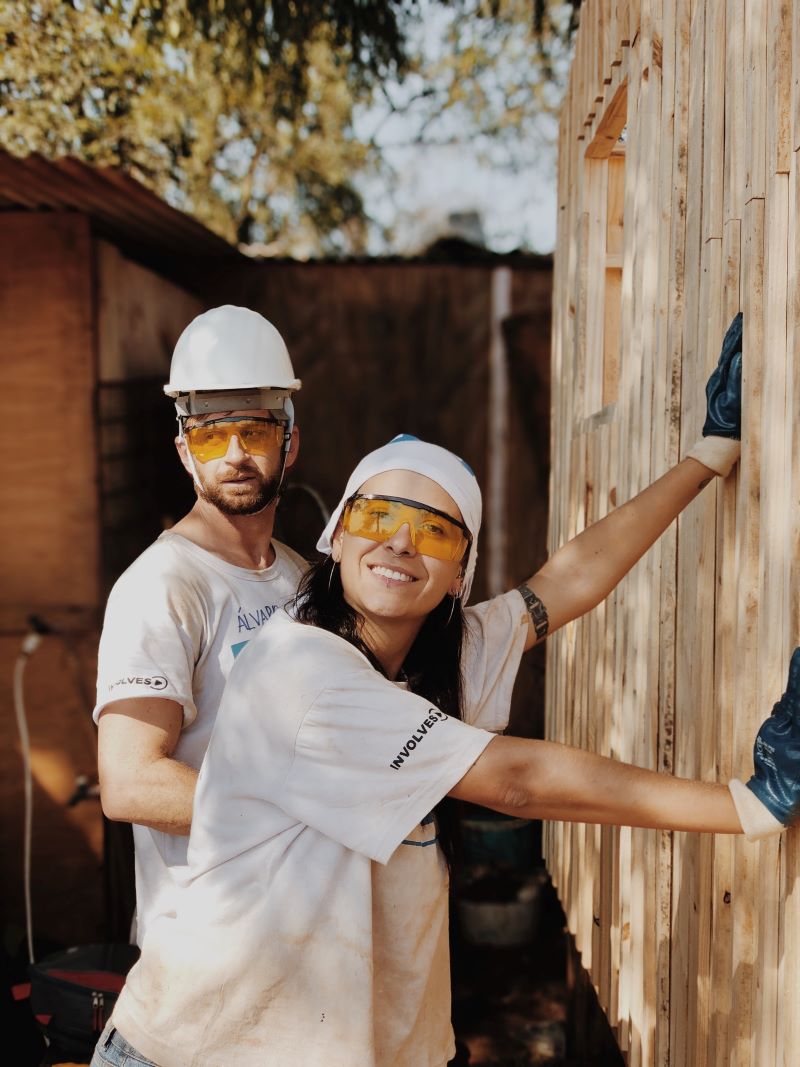 Brightening The Walls With Paint
Painting the walls of any room can help to completely transform a room. White and other lighter colours are great for reflecting the light from the windows to create the illusion that a room is bigger than it is. This is great for hallways or spare rooms, any space that you want to give the impression of a spacious area. However, if you wanted to make your living room or bedroom feel like a relaxing space, you may choose to go with darker and warmer colours. Dark greens and blues are an excellent way to create a relaxing yet inviting space.
It is not just the walls of bedrooms, hallways or the living room that can benefit from paint. Painting the cupboards in your kitchen is an easy way to transform the look of your kitchen, without having to invest in installing new cupboards. It can change the overall look of your kitchen, without you having to exceed your budget.
Painting your walls is a good way to update your home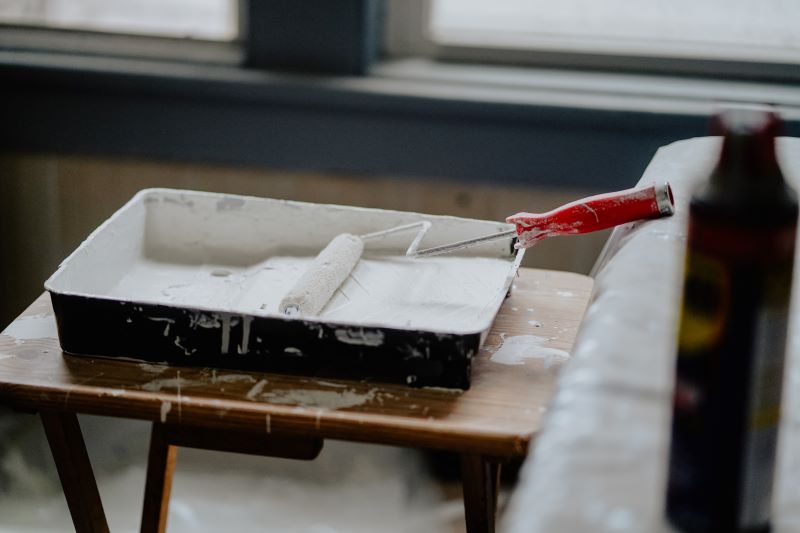 ---
When In A Professional
Ultimately, there will be projects that you come across which will require the assistance of a professional. Although most of the DIY jobs mentioned can be completed by a professional, the satisfaction that comes with completing a task can be too tempting to ignore. Hiring an expert to update electrics, install cabinets or add carpet or hardwood flooring to a home will also ensure that the job is done properly the first time around, meaning that you do not need to spend more time and money on fixing mistakes made on DIY projects.
Some projects need and expert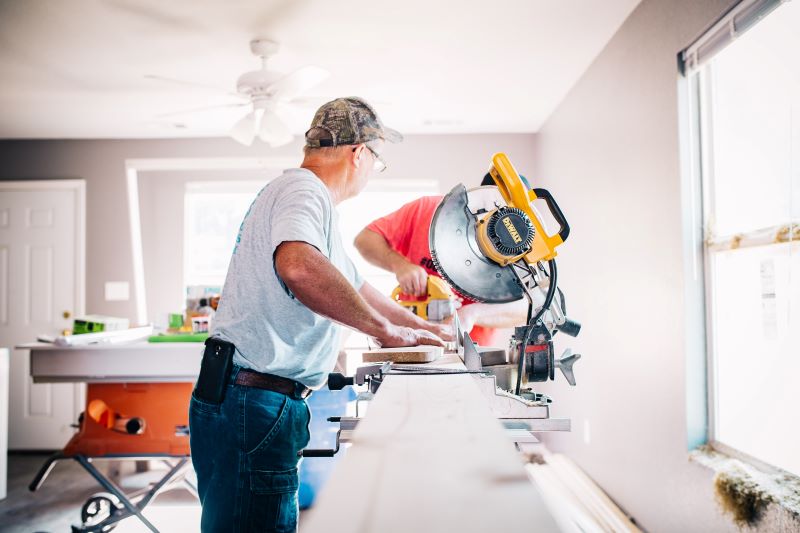 Updating Electrics
For most electrical updates in your home, they can be completed by yourself – if you feel confident in doing so. However, the opportunities to update the electrics in your home are minimal, with one of the easiest ones being replacing a light bulb or the light fittings. Changing a light fitting can easily be done, especially with the assistance of a how to change a light fitting guide, leading you through the steps to complete the task safely and successfully. All that is required is the confidence in completing such as task and also the right tools to help you complete it.
Whilst some electrical updates might seem like an easy thing to complete, certain updates will require the assistance of a professional, like installing outdoor lighting for your home.
For instance, if you were looking a rewiring faulty sockets in your home, it should be completed by a certified electrician. They will be able to identify any serious issues, in particular ones that are easily missed by someone with little experience in fixing electrics. If you did not seek the assistance of a professional, you could potentially be putting your property at risk of an electrical fire occurring in the future.
Even if you are unsure about the electrics, it is better to invest in having a professional update your electrics and test your appliances. It will provide you with peace of mind that the risks of an electrical fire happening are minimal.
In addition to this, by having a qualified electrician install your electrics, you will be given an electrical certificate to say that the electrics are safe to use. This will be helpful if in the future you were looking to sell your home. Potential buyers might ask to see it, and if you can supply them with an electrical certificate, it could help to sway them into putting an offer on your house.
You can try and DIY some things, but for others it might be best to hire a professional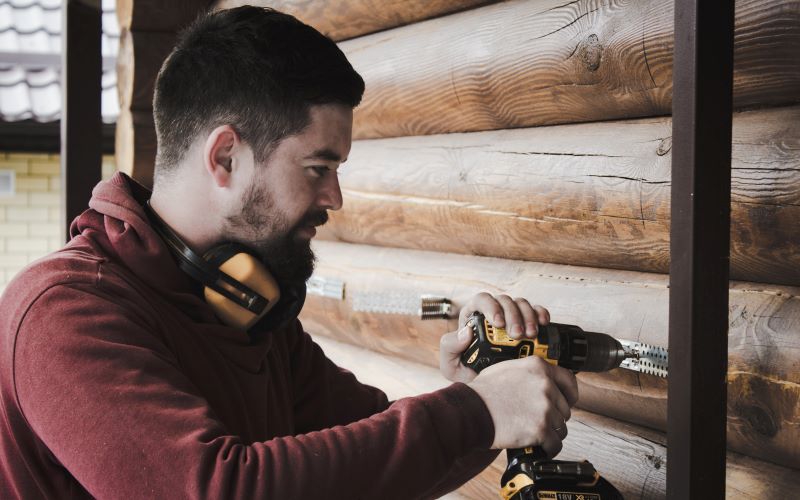 Decide Where To Save And Where To Splurge
As you look at all the jobs and updates you want to make to your home, take note about which ones you know you can do, ones that you think you could do with a bit of help and ones that you feel you need an expert for. This will help you to create an idea about how much you will need to spend on support and areas you can save by completing projects yourself. Ultimately, you know your capabilities, so it is up to you to decide what projects you will complete yourself and what will require the help of a professional.